Fashion: The Definitive History of Costume and Style
A book on fashion history. It sounds so dreamy – starting with draping, and ending with couture at the runways, there are plenty of illustrations, more trends than you can keep count of (because trends outlined in the book age three thousand years) and even pieces on ancient Egyptian fashion.
There are elements of fashionable grunge there too, which I have never particularly warmed to, but space age fashion gets a mention, which divinely sounds so technological and fun. The book wants to highlight that fashion designs in the West, have been influenced by design perceptions around the globe, and I agree because it is not everyday that people speak of kimonos and draping, in couture, but they are such important style ideas.
Vogue and The Metropolitan Museum of Art Costume Institute: Parties, Exhibitions, People
When I think of Vogue, so many things come to my mind: a fashion magazine, Anna Wintour, Condé Nast, the Newhouses, a fashion bible, but it very rarely conjures the image of one of the grandest parties it is annually associated with: the Met Ball.
This book isn't about any one Met Ball, it is about all the numerous ones that have been held over the years – I think my favourite would be that punk theme of 2013 because it was so not like the universe of Vogue staying away from grunge, it was about actually embracing it. Filled with gorgeous portraits, as well as fashion photoshoots at Vogue inspired by the ball, and the Metropolitan Museum of Art Costume Institute's history, if you love the Met Ball, you will be thankful for getting the opportunity to take a look at it in infinite detail, in the book.
Tom Ford
When I first heard of Tom Ford, I was only a teenager, and I really loved a lot of the slinky clothes he had designed for Gucci (as creative director). Even though he is off running his own label now, "Tom Ford" – the book, provides an excellent look at his time spent altering a doomed Gucci, which at the time only made accessories, into a brand that very stylishly did seductive.
With him as creative director, Gucci saw a driving up of sales figures, and eventually evolve into a recognizable luxury brand. The clothes he made were worth swooning over: they were glamorous, modern, and sometimes even just-perfect-Hollywood-material; I think the book is captivating enough, for proving a rare outlook on Tom Ford's super sexy designs.
Fifty Dresses That Changed The World
British design cannot be considered complete without these infamous fifty dresses, listed in the book, and the list stretches a mile: it starts at 1915 and stops at 2007.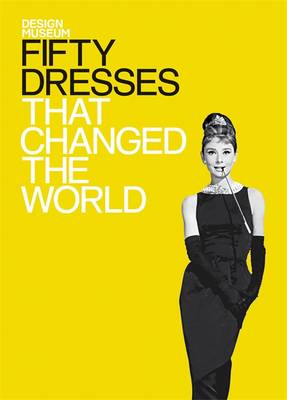 These dresses influence design enormously, which means that it is a part of beautiful designs that surround us everyday. I feel that a retrospect of Hollywood's most celebrated fashion designs should always be in order because they are iconic, and they are so rare.