Beatrix Potter's work involving a brave young rabbit by the name of Peter Rabbit, has entertained children for generations. Now, more than seventy years after her death a new book has been published, The Tale of Kitty-in-Boots, which is a rare piece of unpublished work by Potter. There have been several other characters etched out by Potter, such as Miss Moppet and Johnny Town-mouse, but perhaps nothing can surpass the fame that follows Peter Rabbit around. The latest character added to Potter's bunch of talking animals is a polite black cat, who lives two lives at once.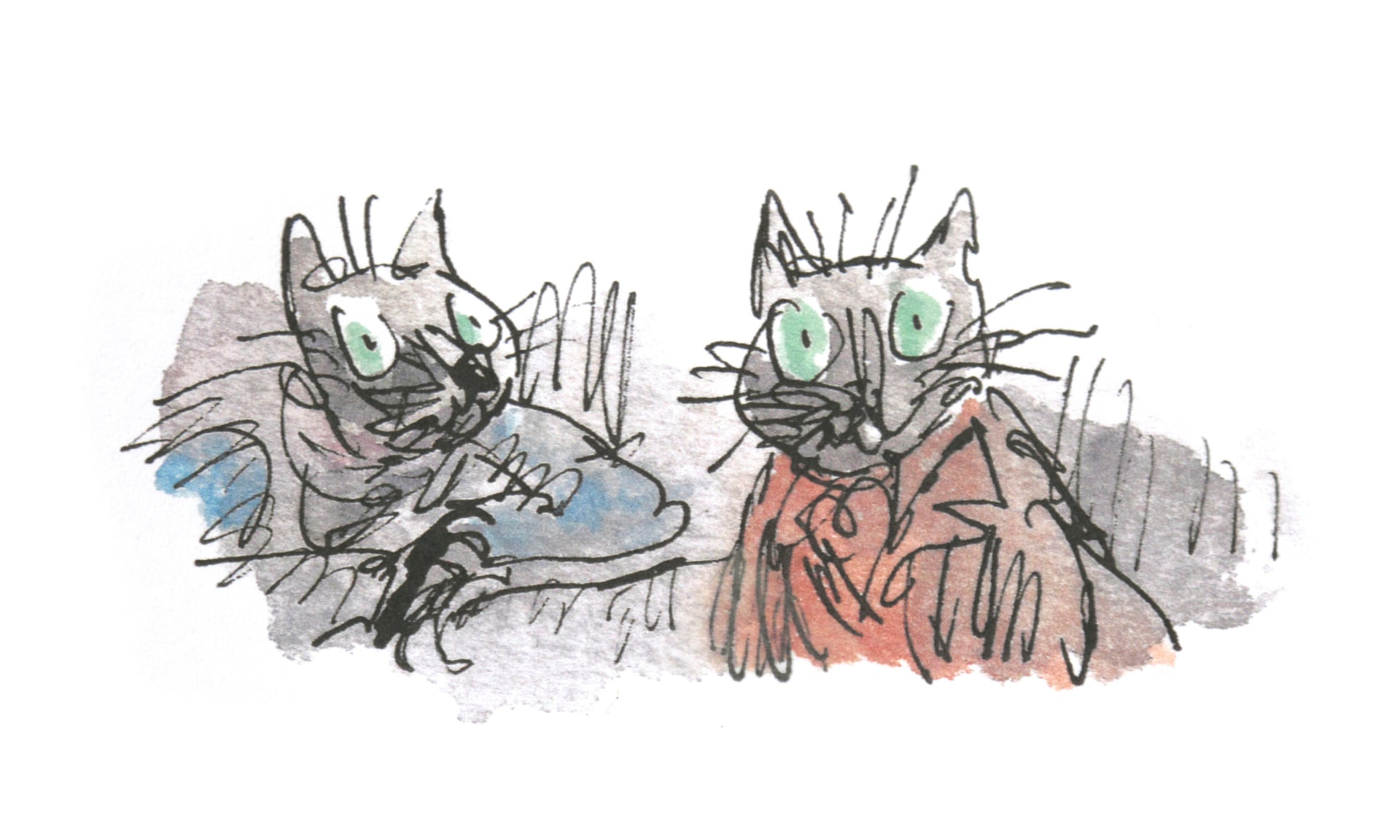 The story comes right from Potter's archives enshrined for forever at the V&A but alongside brilliant artistry demonstrated by Quentin Blake, which further brings the story alive. Normally, Potter's works come with original illustrations she has done up herself but for this book she only left a couple of drafts and one single illustration. Nevertheless, the total finished product is a remarkable piece of work because it interplays with a hint of danger, and pliant companionship, as is often demonstrated between a master and her pet.
Kitty, the protagonist in the book, is also known as Catherine St. Quintin – she is a lady's pet by day and a poacher on the countryside by night. Kitty can easily be mistaken for a boy, as she is by the hedgehog Mrs. Tiggy-Winkle and it's an atypical Potter literary scenario in the book really. Kitty wears a Norfolk jacket and fur-capped boots for her night-time hunts and many beloved characters make a return, from Tabitha Twitchit (a cat) to Mr. Tod (the fox); Peter Rabbit, in his blue topcoat, makes a return too but he has now grown so much older than his troublemaking days in the 'McGregors' garden – Peter Rabbit, presumably middle-aged, is very tubby now and even here what the story does is move with the times as for Potter's work it often does.
Peter Rabbit ages slowly enough in Potter's work, almost as slowly as he moves in the latest book, and Kitty, itself, is a magnificent black cat (with an affectionate master) amongst a bunch of rogues. The mischievous undertones of Potter's work is inescapable as always – Kitty is friends with commonplace cats and hunts mice, ferrets and aspires to hunt Peter Rabbit. Kitty's adventures cross paths a little bit with Mr. Tod – he is often swooned over by Jemima Puddle-Duck and she holds the ability to impart knowledge on the fox. But Kitty ends up losing a toe and losing her interest in hunting animals in the whole process, when Peter Rabbit saves his own life by tricking her in stepping into one of Mr. Tod's steely traps. This concludes Kitty's hunting days and the wild black cat goes on to make friends with an upper class, than from before, ushering in an atmosphere, which sounds like she has turned over a new leaf.