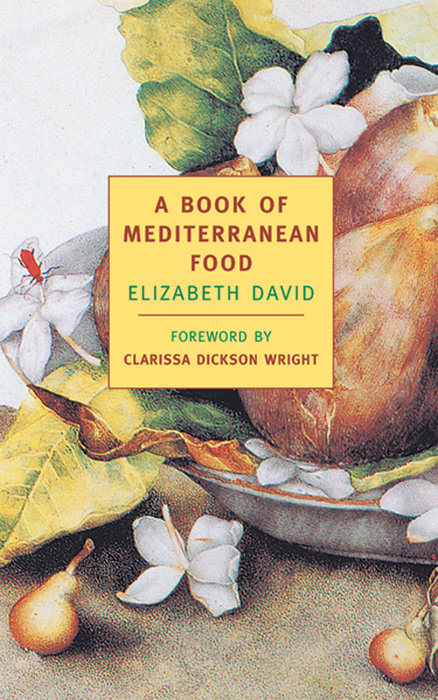 I have always been a big fan of Mediterranean cuisine. I like it because it is a blend of tasty cheese and a certain fruity flavour with salty food that is not always done right. It's a shame though because I want to have my olive-based salad done perfectly everytime I eat out, or want to snack on prepared meals. When I think of Mediterranean food, several important foods spring up on my mind, such as lentils and sweet potatoes. Even in dishes, like pilaf rice and potato salad, with a Mediterranean accent, which act as a staple part of a good diet, it's hard to escape the mediterranean element. With those thoughts in mind, how do you know where to go for good recipes?
This book by Elizabeth David published in the 1950s when she was still a food writer at Harper's Bazaar, is a rare classic on Mediterranean food, which has been drawn from the author's own experiences with local food during the rationing era of postwar United Kingdom. How did she manage to do that? Well, she looked towards the country's neighbours: Greece, the Middle East, Portugal, Italy and France, for recipes. What I found extraordinary was that Elizabeth actually wants people to sample another cuisine rather than soak in the overdone British mealtime plan at the time of the rare corned beef, carrots, onions and bread.
I know it sounds so off-putting and tawdry because meals are supposed to be enjoyed but local food is still local food. How much of another cuisine can you really afford to try out cheap, when the local food climate is so scarce? Nevertheless, there should always be room for Mediterranean food because some of it's ingredients and recipes can be incorporated into daily diets, such as colourful veg, butter, saffron, garlic, herbs, spicy food, apricot paste sheets to make drinks, almonds, pistachios, dates and raisins – Elizabeth David's book provides a good variation of recipes to do just that.